Peace of mind protection for your deliveries
Don't leave it to chance.
Know your item is covered in transit with Merchant Delivery Insurance from NTI
Backed by Australia's largest transport and logistics specialist, NTI's Merchant & Delivery Insurance product is built for ecommerce merchants who are looking to offer protection for their deliveries along with a low touch claims handling service
Merchant Delivery Insurance Documents
The Merchant Delivery Insurance Policy Wording is crucial to understanding your Shipping and Delivery Merchant Delivery Insurance policy. This Policy Wording has been prepared to help merchants insuring goods during delivery to their customers understand the full extent of their coverage under the Merchant Delivery Insurance policy. It sets out the terms, conditions, exclusions and limitations of the Policy in an easy to follow format.
Financial Services Guide Duty of Disclosure Platform Terms of Use
Policy Wording - Effective 28 August 2023
Shopify Integration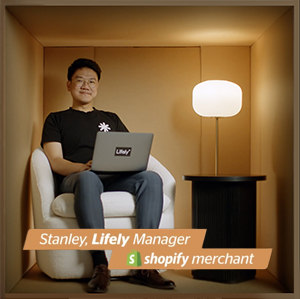 You can now improve your customer experience with our seamless Shopify insurance integration and enjoy:
Pricing that scales with you
Unlock per-shipment coverage supported by Australia's leading insurance experts.
Peace of Mind Protection
Safeguard your customers and uphold your reputation with full coverage against theft, damage, and loss*.
Seamless Re-supply
Replacement goods purchased by us from your available inventory at retail price
Streamlined Claims Management
Add our unique claim notification link to your website and your customers will be able to lodge their damaged, lost or stolen goods via our portal & we'll take care of the rest.

Get Started Today
Registration and Installation is simple.

For detailed program information, visit our dedicated Shopify page. Download and install the app for free to get started.