Protect your people and your business post-flood
With the recent rain and storms impacting many livelihoods, it's vital that every business does what it can to protect its staff and its operations. NTI's Risk Engineers put together their top tips on minimising rain and flood impacts on your business.
Products, premises and people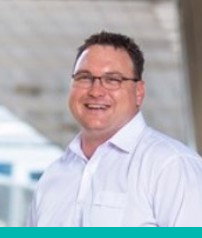 Kurt Herron, NTI's Logistics Risk Engineer – Marine, says that in the next three to four weeks, there are five key things to remember, expect and protect:
Your people: Team members may be under pressure, either at work or home. They may have been directly or indirectly affected by the rain and floods, and they may also be helping family and friends.
Be ready for them to be tired, emotional or burnt out.
Be prepared to help them – offer what guidance and assistance you can, and let them know they're your number-one business priority.
Your products and premises: Check your warehouses. Even if you didn't experience flooding (or only experienced minor incidents), excessive moisture is everywhere.
Is your packaging sufficient quality, or is it showing signs of moisture?
Do you need to remove and replace shrink-wrapping?
Stocktake and quality audit your warehouses. Check all products and packaging, even if there are no signs of moisture.
Check your depots for potential health and safety hazards, such as mud, mould and brackish water.
Conduct or arrange an appropriate clean-up as a priority.
Your shipments: Transport companies, freight depots and carriers were also affected during this weather event, so be sure to check in with all your service providers.
Are there delays or damages?
Do they need to return cargo to you?
Is repackaging required from them or yourselves to ensure quality in transit?
Your customers and suppliers: As the news of this weather event has gone global, your customers may already know about potential challenges. However, make sure you alert them that there may be problems due to your current situation. Bad news is easier to accept the earlier it is received.
Yourself: Finally, don't forget that you will also be under immense pressure. We'll be feeling the recent rains and floods' effects for some time. As the saying goes, you can't fill someone else's cup if your bucket is empty. Delegate tasks and ensure you get some downtime when possible.
Equipment, sites and access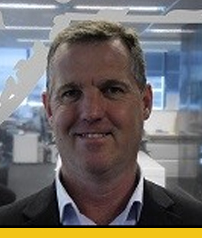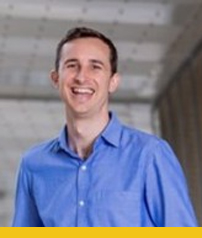 David Kidd, NTI's National Product Manager - Mobile Plant, and Hayden Reed, NTI's Mobile Plant and Equipment Risk Engineer, nominate three critical considerations: Equipment inspection, site inspections, and safe access.
Equipment Inspections: Before commencing daily activities, inspect your machinery and clear all mud and flood debris in and around belly plates, tracks, engines and hydraulic compartments.
This inspection should include air filters, fuel filter water traps and hydraulic reservoirs.
We recommend taking oil and fuel samples if you see watermarks above any service points. Test them before start-up to prevent contamination damage.
Site Inspections: The site where a machine operates plays a significant role in risk management, particularly after floodwaters have receded. Both the machine and the operator could be placed in harm's way if the site has not been properly assessed.
Before any works commence, inspect the site for hazards.
Look for downed and overhead power lines, fallen trees, and visual undermining of surrounding buildings. Also, inspect pre-flood works such as trenches and compacted grounds.
Checking for these key hazards can assist in preventing major perils and help minimise operator harm and equipment damage or loss.
Safe Access: Safe access can be evaluated on most sites using similar methods. For every location, consider:
Can machinery move to and from allocated work areas unrestricted?
Could any areas demobilise equipment (for example, because of water inundation)?
Check all waterways, including creeks, rivers and dams, for bank collapse.
Grease all joints to ensure water and debris are purged.
Is there safe access for product movement around the site?
Will light vehicles be moving on and around the site, and if so, is access safe?
Are all haul roads and vehicle access roads clear and serviceable?
Will traffic control be needed?
Transportation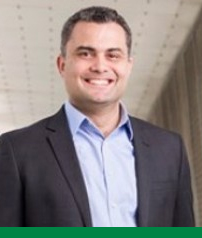 Adam Gibson, NTI's Transport and Logistics Risk Engineer, notes that pulling trailers through water runs the risk of water getting through the seals and into wheel bearings. We have already seen a spate of trailer wheel end fires following recent flooding in South Australia.
Not every hub will have water ingress – it might be 1 in 100 - and not every wheel bearing that experiences water ingress will fail and cause a fire – it might be 1 in 20.
Note that these numbers are rough estimates only. While they sound – and are – low, they still mean that if we had 1000 B-doubles going through floodwaters, then we could expect to see perhaps half a dozen fires in the weeks following.
Thankfully, drivers and maintenance teams can take some simple risk-reduction measures:
Notification: Drivers who pass through water deeper than their tyre's sidewalls should notify their maintenance team.
Inspection: Whenever they stop, drivers should walk around the combination and look, smell and feel for any wheel ends running hot.
Maintenance: Prioritise checking the wheel bearings on affected units for water ingress.
We can't guarantee that these steps will keep your business safe from harm. Still, they'll minimise your risks, maximise your productivity through the recovery and let your team know you're looking out for their health and safety.