NTI

National Transport Insurance
Six apps to boost your trucking business's performance
There's an ever-increasing array of technology solutions available to help truck and machinery operators become more efficient, productive and profitable, including tracking vehicle and driver location and performance, allocating and invoicing jobs, and ensuring compliance with a raft of regulations
The increased availability and affordability of smart trucking technology solutions has fuelled strong growth in adoption by small-to-mid-sized operators over the past couple of years, especially since Covid hit.
Compliance Driving Technology Uptake
Teletrac Navman's most recent Telematics Benchmark Report, released just prior to the onset of Covid in 2019, found telematics usage had increased by 13 per cent year-on-year, but was primarily limited to tracking vehicles and equipment. It found functionality was grossly under-utilised with companies using just three of the 12 tested features, on average.
Three years on, however, Teletrac Navman's Chief Product Officer Andrew Rossington says there has been significant growth in the adoption of technology solutions by small-to-mid-sized operators beyond basic vehicle tracking to include management of speed, hours of service/driver hours, driver performance, proof of service/jobs completed and maintenance.
He says this has principally been driven by increased compliance requirements, especially chain of responsibility (COR), and the opening of access to higher-productivity truck routes, particularly in the past 12-18 months.
"The technology, especially mobile technology, has become much more accessible, available and affordable; as has the ability to store this data in the cloud," he adds.
As a result, Rossington says operators – especially medium to large transporters – are now focusing on "taking compliance from a cost to an opportunity".
From Truck GPS Apps to Fleet Telematics
Key benefits cited by operators, according to the Telematics Benchmark Report, include peace of mind knowing where vehicles are, improved driver behaviour and safety, meeting compliance requirements, and better customer service.
Improved safety outcomes are nominated among the key paybacks of technology adoption, especially speed prevention, monitoring driver hours to prevent fatigue/exhaustion, monitoring and benchmarking driver behaviour, improved driver productivity/efficiency, incident insights/details, and greater understanding of vehicle performance and maintenance needs.
At the cutting edge of this technology revolution is family-owned Ron Finemore Transport (RFT).
The regionally-based operator uses telematics to track its fleet of around 300 trucks. The system also provides data to score how well drivers – as well as vehicles – are performing against set parameters, including speed, idling, harsh braking, and over revving.
Telematics Devices for Improved Driver and Community Safety
RFT also uses an in-cab camera system to monitor driver's eyes and head position to identify potential fatigue and distraction events. The system alerts the driver by a seat vibration and alarm in the case of a fatigue event and sends an alert to RFT's operations team —allowing them to make immediate contact with the driver to see if they are okay.
General Manager Business Development, Technology and Innovation Darren Wood says the system also provides data for the company to have "informed conversations" with drivers about unsafe driving behaviours and to make the required improvements to ensure they, and the community, are safe.
More recently, the company has employed Kofax RPA, an AI-powered robotic process automation platform, to enable its telematics and transport management system (TMS) to "talk" to each other by sharing data across platforms.
Today, software imports the real-time location of each truck into a central data warehouse, and then matches the record to the correct route in the TMS. When a truck enters or leaves a geofenced location such as a fuel station, delivery point or freight terminal, the software automatically applies the appropriate delivery status update in the TMS.
RFT has since deployed this across the business to optimise other process areas such as collecting the latest fuel prices across its delivery network and plan the optimal fuel stops for drivers.
Integrating data from the TMS, telematics and in-cab camera systems also enables the company to get a clearer view of driver and vehicle performance.
Top 6 Trucking Apps for Improved Transport Management
To help you sort the wheat from the chaff, we've curated six of the best mobile apps available to operators to do everything from track vehicles and drivers, manage driver and vehicle allocation, streamline invoicing, and ensure compliance with regulatory requirements, including mass and driving hours.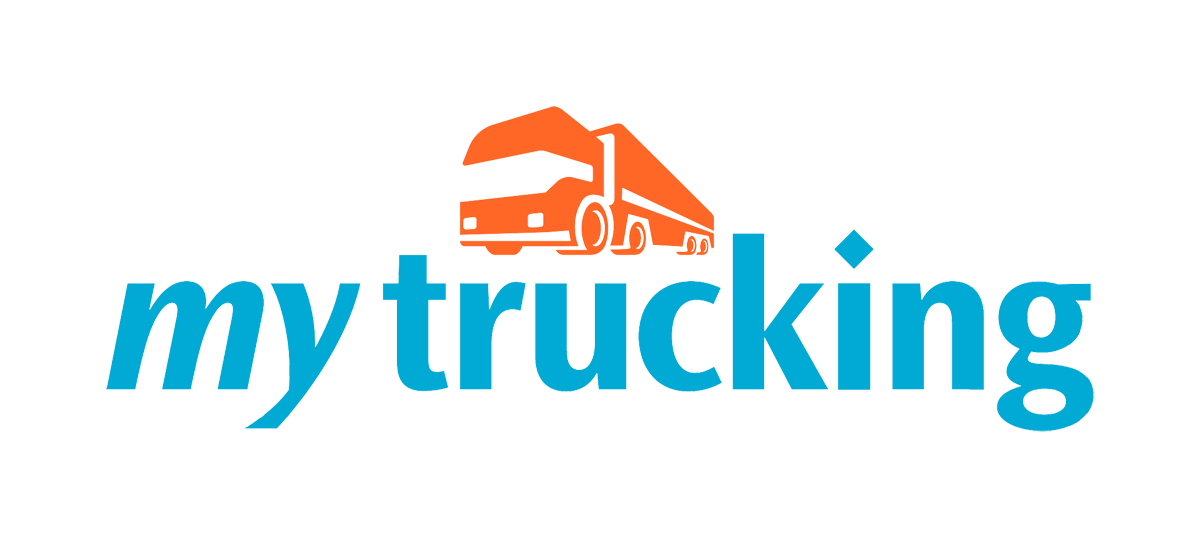 MyTrucking was established in 2014 by Sam and Sara Orsborn to streamline laborious paper-based invoicing.
It has since evolved into a comprehensive transport management system that allows operators to input job details into an app and automatically sort loads by vehicle, origin or destination, making scheduling and allocation a breeze.
Customers can also submit a job request through the customer portal feature, which the scheduler can review, accept or decline.
Once a job is accepted it will appear in the scheduler's day sheet, waiting to be assigned a driver and vehicle.
The integration with various accounting programs enables operators to capture all the required job information to produce clear and meaningful invoices – with no manual intervention.
The driver's app is compatible with both Apple and Android devices and even works when out of network range, meaning job information is updated in real time - so there's less chance of jobs being forgotten or paperwork going missing.
Since it was founded in 1998 by Alaskan fleet owner and operator Sid Campbell, Right Weigh has become the go-to supplier of on-board load scales.
Its products include exterior mechanical load scales that can be mounted to trailers or trucks to monitor their load weights and adhere to legal standards; an interior mechanical display designed to easily mount onto the truck dash panel to monitor air suspension for single or tandem axle groups by a single height control valve; an exterior digital display to easily check a vehicle's on-the-ground weight, either through an LCD display or by connecting to a smartphone app; and an interior digital load scale that uses up to four air inputs to monitor up to four separate axle groups.
In March 2022, Right Weigh – in collaboration with telematics provider V-DAQ – obtained approval from Transport Certification Australia (TCA) for a Smart OBM, which uses digital technology to collect and transmit mass data from vehicles in a reliable and standardised way.
The solution includes a new app that allows drivers to easily view and record real-time gross, axle, and tared weights from within the cab.
It also enables operators to view mass data live or historically on the tracking dashboard and create mass trip reports for compliance.

Logmaster's app removes the need to carry a paperwork diary and allows operational efficiencies in transmitting driver work and rest information to company record keepers in real-time. Geo-tagging provides location data and guarantees accuracy of all records.
The system is accredited by the National Heavy Vehicle Regulator (NHVR) and is compliant to use in WA and NT.
The app also provides real-time alerts for managing breaks to ensure fatigue compliance. If a driver is in breach, the record keeper will be notified.
What's more, the Logmaster app enables driver fitness documents to be uploaded; and pre-start vehicle inspections to appear to the driver at the right moment in the day as part of their work flow.
Accessible securely in the cloud on any device, anywhere, anytime, operators can view working activity, records and historical data from the app or web portal, making it easy to prepare for safety and compliance audits as well as stay up-to-date with driver licence and vehicle registration renewals with smart expiry alerts.
Truckwiz is a navigational app created for Australian roads by Australian truck drivers.
Compatible with both Android and Apple smartphones, the app is suitable for all heavy vehicles up to 45 tonnes, 2.5m wide and 4.6m high.
To provide confidence in navigating to your desired location, Truckwiz features maps that are updated daily and include bridge heights and roads rated by allowable truck type, load mass and freight type (including dangerous goods).
The app also includes more than 1,000 truck stops and unmanned fuel sites and 3,500 rest sites, checking stations and camera locations.
Available as an annual subscription, Truckwiz also provides live roadworks and accident notifications 24 hours a day.
Teletrac Navman offers a suite of mobile apps that integrate with its core TN360 telematics platform.
These include the SmartJobs app, a driver-facing mobile app that enables businesses to digitise job allocation and management for drivers and field engineers; the Pre-trip Checklist app, which enables drivers to complete a wide range of pre-trip vehicle inspections and fit-for-duty assessments; and the EasyDocs app, which provides instant access to important documents such as safety manuals, permits and gazettes, and compliance documents.
Journey Planner is another app that allows operators to plan specific routes for their vehicles, that take into account scheduled stops for jobs as well as waypoints the driver must pass through for compliance. The prepared journey is then available in real-time for the driver to select via SmartNav: Route on their in-vehicle device.
Windy.com was first created in 2014 by Czech kiter, helicopter and jet pilot Ivo Lukacovic.
The website (and app) aggregates vast amounts of data from the US National Oceanic and Atmospheric Administration, Meteoblue AG at Switzerland's University of Basel, and the Copernicus Atmospheric Monitoring Service *CAMS), a non-profit that offers feeds from European satellites, to create hypergranular forecasts and assessments of climate conditions ranging from temperature, rainfall and cloud cover, to detailed looks at dew point, fire risk, air pollution, and more.
Windy.com translate raw files into richly animated weather illustrations, with flowing arrows that indicate wind speed and direction, a rainbow of colours for data such as snow depth, and a sidebar indicating anything from dust density to active fires.
Data from the CAMS provides Windy.com with air quality and pollution data, allowing it to create animations that show where the wind is carrying nitrogen oxide, sulfur, carbon monoxide, and other dangerous pollutants.
Importantly, the website and app use proprietary compression and transmission systems that let its complex graphics load quickly, making it ideal for its target audience of people whose safety and well-being often depend on knowing the weather, and who would be willing to pay for information delivered in a simple, digestible format.